Google Task Mate App has been recently released in India, which allows users to earn money by doing simple tasks on their smartphones.
You might be aware of the Google Opinion Rewards, but it has limited options to earn. Google Task Mate provides better options to earn and the biggest plus point is that you can transfer the money to your online wallet.
Table of Contents
Installing Google Task Mate
Download Task Mate app from Google play store.
When you open the app, it'll ask you to login with your Gmail account.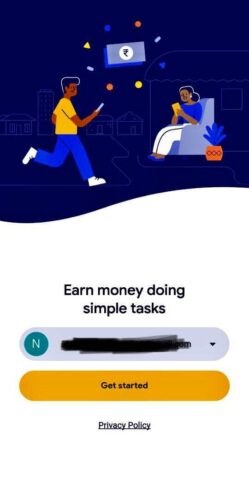 Select preferred language
Enter the Referral code (Can be found at the end of the article)
Accept the terms and conditions.
If the Invitation Code is correct, it'll be successfully validated.
How Will I Earn from Google Task Mate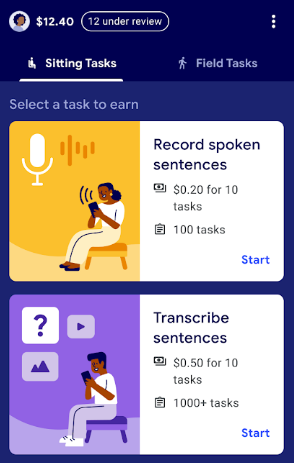 Different tasks will be available, select the one you are interested in.
Complete and submit. Google will review and verify them.
Check all approved and pending tasks under " My Tasks Sections".
Register your e-wallet or account with a Google payment partner to cash out.
Google Task Mate Referral or Invitation Code
As Task Mate is in beta, you need a Referral or Invitation Code to sign up.
Here are some codes (updated regularly).
| Referral Code | Invite Code | Status |
| --- | --- | --- |
| 89 | P14MLA | Working |
| 88 | U1R46X | Working |
| 87 | GUQO7F | Working |
| 86 | S89F12 | Expired |
| 85 | S96B56 | Expired |
| 84 | E8L08N | Expired |
| 83 | V89ML3 | Expired |
| 82 | 5ZY761 | Expired |
| 81 | X686H7 | Expired |
| 80 | B6811P | Expired |
| 79 | 58MLH8 | Expired |
| 78 | 78B63K | Expired |
| 77 | G5H9OL | Expired |
| 76 | G5H9OL | Expired |
| 75 | 4RU78L | Expired |
| 74 | 6N71Z3 | Expired |
| 73 | 0QE74B | Expired |
| 72 | HR37X2 | Expired |
| 71 | 9T72G0 | Expired |
| 70 | FG476L | Expired |
| 69 | Q3X893 | Expired |
| 68 | HD387K | Expired |
| 67 | 7XE7O2 | Expired |
| 66 | Z7MGR8 | Expired |
| 65 | XP39BQ | Expired |
| | | |
| --- | --- | --- |
| Referral Code-64 | A2JK9X | Expired |
| Referral Code-63 | X9M24D | Expired |
| Referral Code-62 | 59HZDL | Expired |
| Referral Code-61 | 3BV950 | Expired |
| Referral Code-60 | BH2G5F | Expired |
| Referral Code-59 | LT9R4A | Expired |
| Referral Code-58 | 9FMXW7 | Expired |
| Referral Code-57 | 7ZQKW9 | Expired |
| Referral Code-56 | X5GY7K | Expired |
| Referral Code-55 | 6RT51O | Expired |
| Referral Code-54 | Z9MQP3 | Expired |
| Referral Code-53 | 39DKB4 | Expired |
| Referral Code-52 | L9AEU6 | Expired |
| Referral Code-51 | 4M7ST9 | Expired |
| Referral Code-50 | C5HW0A | Expired |
| Referral Code-49 | JW6K2Q | Expired |
| Referral Code-48 | 7BRK81 | Expired |
| Referral Code-47 | S7B3K9 | Expired |
| Referral Code-46 | XG46VQ | Expired |
| Referral Code-45 | DH6U2N | Expired |
| Referral Code-44 | 2BKHX5 | Expired |
| Referral Code-43 | N2WSQ7 | Expired |
| Referral Code-42 | V9FH4K | Expired |
| Referral Code-41 | MD3H1K | Expired |
| Referral Code-40 | 54Q6XK | Expired |
| Referral Code-39 | D26BH0 | Expired |
| Referral Code-38 | G3HM90 | Expired |
| Referral Code-37 | 24HMZ7 | Expired |
| Referral Code-36 | XH54Z7 | Expired |
| Referral Code-35 | C90ZTF | Expired |
| Referral Code-34 | G9K18M | Expired |
| Referral Code-33 | 1KBLB6 | Expired |
| Referral Code-32 | 57HZD9 | Expired |
| Referral Code-31 | RS43TF | Expired |
| Referral Code-30 | GTY53K | Expired |
| Referral Code-29 | 6YJI9P | Expired |
| Referral Code-28 | X67JNP | Expired |
| Referral Code-27 | X7Q7GR | Expired |
| Referral Code-26 | 3GHMO6 | Expired |
| Referral Code-25 | H97YVB | Expired |
| Referral Code-24 | ZK76TH | Expired |
| Referral Code-23 | 86HZE1 | Expired |
| Referral Code-22 | Q2D6JH | Expired |
| Referral Code-21 | 15ZIT9 | Expired |
| Referral Code-20 | Q9MP07 | Expired |
| Referral Code-19 | V9LB22 | Expired |
| Referral Code-18 | 0Z1M5T | Expired |
| Referral Code-17 | 5BQ5ZL | Expired |
| Referral Code-16 | 7XBI6O | Expired |
| Referral Code-15 | G49K6R | Expired |
| Referral Code-14 | 5SBP4X | Expired |
| Referral Code-13 | P0CGJU | Expired |
| Referral Code-12 | 8CVLQ0 | Expired |
| Referral Code-11 | Q0LLQ2 | Expired |
| Referral Code-10 | 3RC80L | Expired |
| Referral Code-09 | 78BHU6 | Expired |
| Referral Code-08 | CZ69M1 | Expired |
| Referral Code-07 | YM7D3K | Expired |
| Referral Code-06 | 9JPAS6 | Expired |
| Referral Code-05 | H79W4O | Expired |
| Referral Code-04 | 7BZ6YG | Expired |
| Referral Code-03 | 3ESZ4R | Expired |
| Referral Code-02 | X8IJ52 | Expired |
| Referral Code-01 | 3RC80L | Expired |